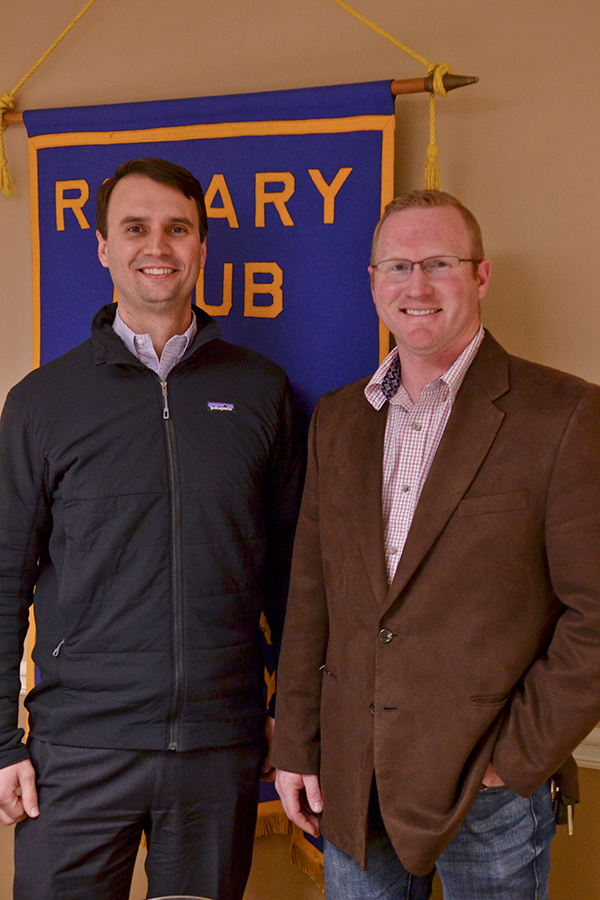 Paulding Rotary President Ford Thigpen opened the February 19th club meeting by introducing Seth Bice. Mr. Bice is a Cobb County firefighter and a resident of Paulding County. Last year Mr. Bice founded and coordinated the first Paulding Public Safety Rodeo. The rodeo was held in March of last year in Earl Duncan Park, on Paulding Meadows Drive.
The rodeo was very much a success. While first-time benefit events are usually difficult to coordinate, the rodeo was no exception. The section of the park where the rodeo was held last year needed to be renovated in order to host the event. Despite the challenges, a newly formed Bice Rodeo Company was able to successfully deliver a rodeo experienced to Paulding residents with the help of some local sponsors including Hardy Automotive, BLD Rolloff, and Ragsdale Heating Air and Plumbing. Between 4000 and 5000 people showed up for the event and it was able to raise over $7,000.00 for Paulding Public Safety Appreciation Inc. (a nonprofit group supporting Paulding County first responders).
The Paulding Public Safety rodeo is returning again this year, March 22nd and 23rd. The event will return to Earl Duncan Park and will be sponsored again by Hardy Automotive among others.
Mr. Bice asked that everyone please come out and enjoy the rodeo again. He reminded everyone of the worthy cause that the money generated will be donated to. First responders here in Paulding County are our local heroes. They save lives every day. In closing, Mr. Bice thanked the Rotary Club again for giving him the opportunity to share the progress of this Paulding County event.
L-R: Justin Fuller and Seth Bice