25th Annual Rotary Invitational Christmas Parade Honors Earl Duncan's Lifetime Of Community Service, Marking the Parade's Silver Anniversary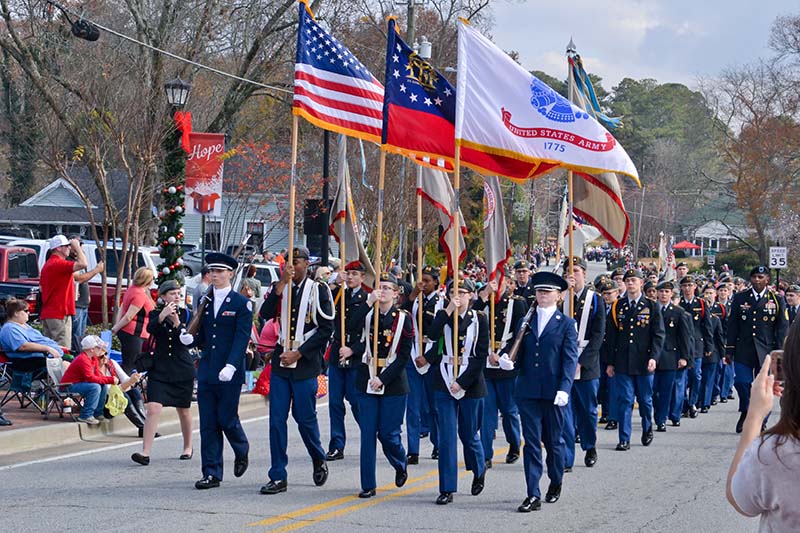 Saturday, December 2 Downtown Dallas enjoyed the 25th Annual Invitational Christmas Parade. Presented by the Paulding County Rotary Club this marks the 25th year that the parade has been held in Downtown Dallas. With the support of the Dallas Police Department, City of Dallas, Dallas Parks and Recreation and the Paulding County Sheriff's Department the parade was a tremendous success. Paulding County citizens once again lined the streets to welcome the parade. As a charity event proceeds go to Paulding Christmas and Helping Hands of Paulding County.
The Paulding County Rotary Club wishes to thank all of the spectators for once again turning out to welcome the 2017 parade. Making this event one of the biggest and best events for Paulding County. Also, the presenters wish to thank all the participants in the parade. Your parking fees and contributions help those less fortunate here in Paulding County. Additional, special thanks to Dallas Police Chief Jim Boshell, Dallas Parks & Recreation Director Robby Bruce, Stephen M. Dooley, CHPP, GA-ACEM EMA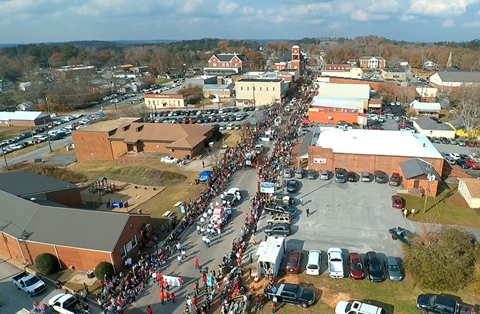 Coordinator and Stacy Hamby president of the Paulding County Chamber of Commerce.
This year the theme for the Invitational Christmas Parade was "Making a Difference in your community". In line with that theme, Earl Duncan was named Grand Marshal, posthumously. Unfortunately, Mr. Duncan passed on earlier this year. Mr. Duncan served his country in the Korean War, served as Commission Chairman of the Paulding County Board of Commissioners, served the community as local Pharmacist and was of service to his brothers and sisters in Christ at his church. Additionally, Mr. Duncan was one of the founding members of the Paulding County Rotary Club and had perfect attendance from 1969 until his passing earlier this year. Mr. Duncan symbolized a devotion to service to his community. Representing Mr. Duncan in the parade were the American Legion Post 111 member and World War II veteran Jim Stockton, Paulding County Board of Commissioners Chairman David Carmichael, Pastor Todd Tibbets and John Grant current president of the Paulding County Rotary Club.
Invitational Christmas Parade Winners for 2017
Best Theme Corporate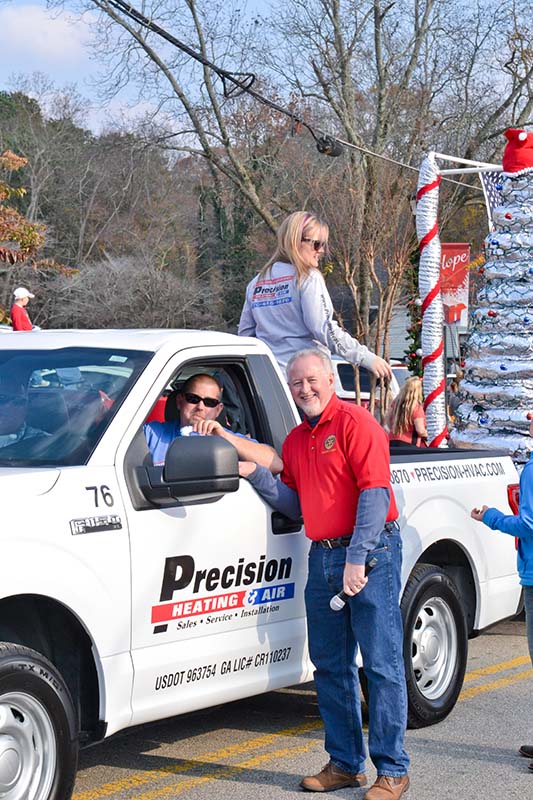 1st Place: Precision Heating and Air
2nd Place: Ragsdale Heating Air Plumbing and Electric
3rd Place: Ortho Atlanta
Best Theme Individual/Organization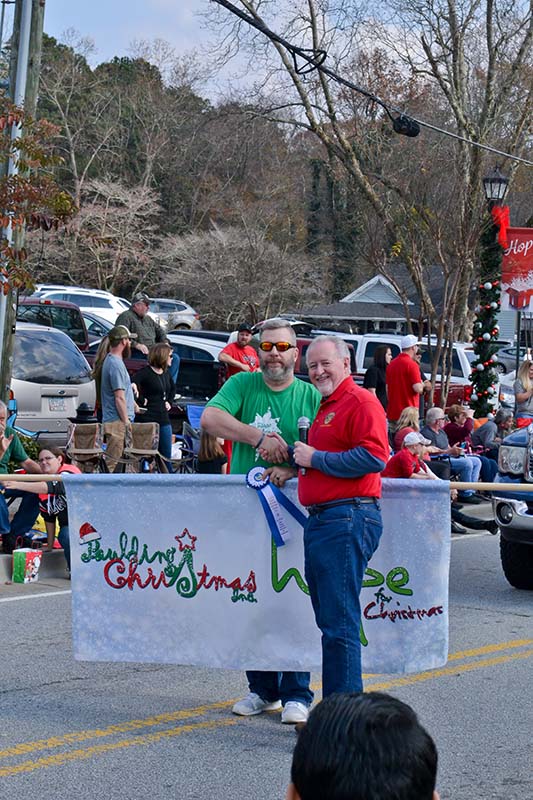 1st Place: Paulding Christmas
2nd Place: Silver Comet Girl Scouts
3rd Place: Shelley Seger's Independent Senior Trunk Keeper-Matilda Jane Clothing
Best Theme Religious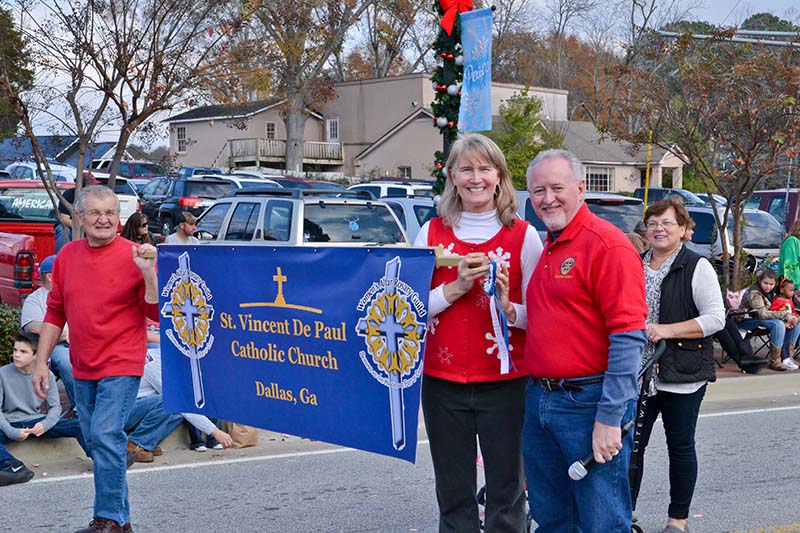 1st Place: St. Vincent De Paul Catholic Church
2nd Place: Bethany Christian Church
3rd Place: Second Baptist Church of Dallas
Vintage Car Over 50 years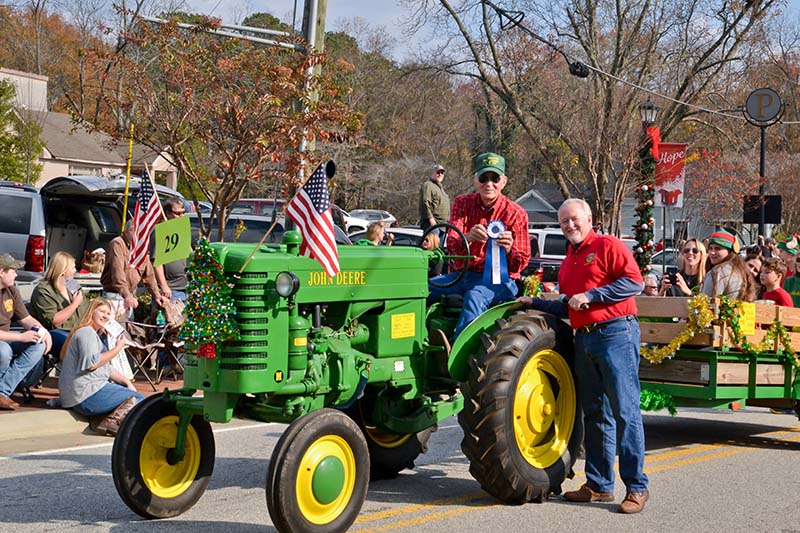 1st Place: Heritage Antique Tractor Society
2nd Place: Georgia Classic Rides
Best 4Wheel Drive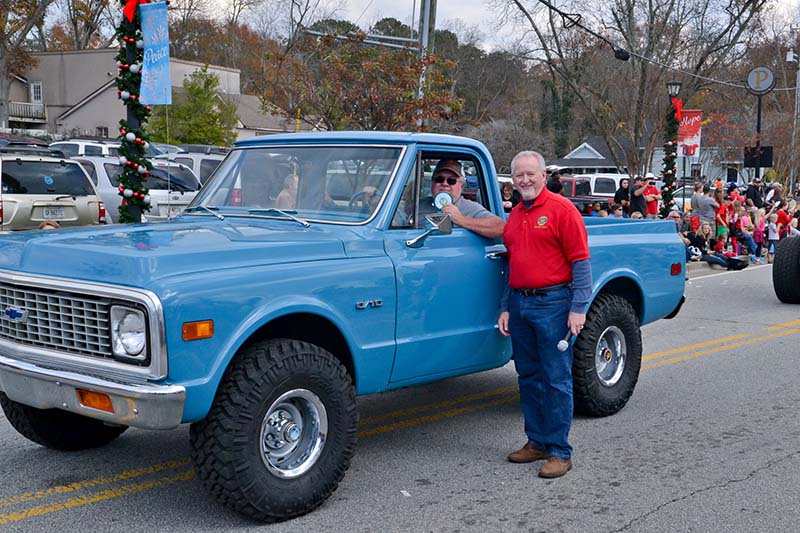 Old School Paulding Boggers
Most Heart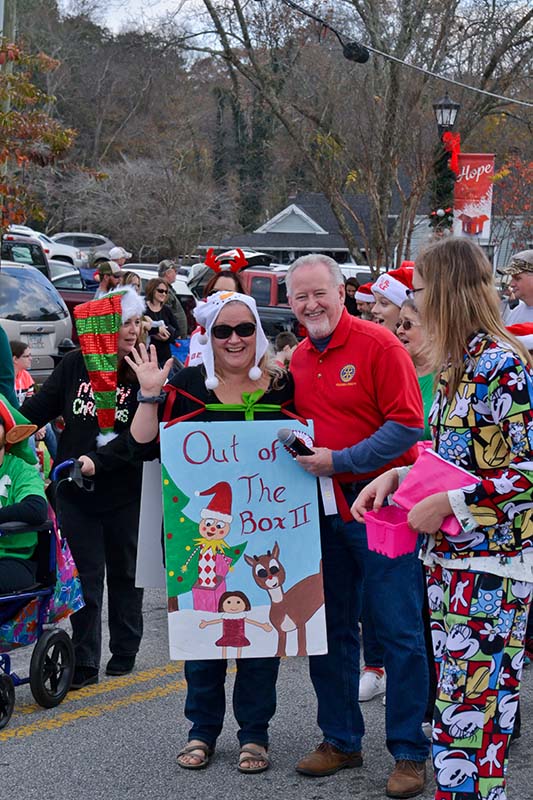 Special Needs Ministry
Best Marching Band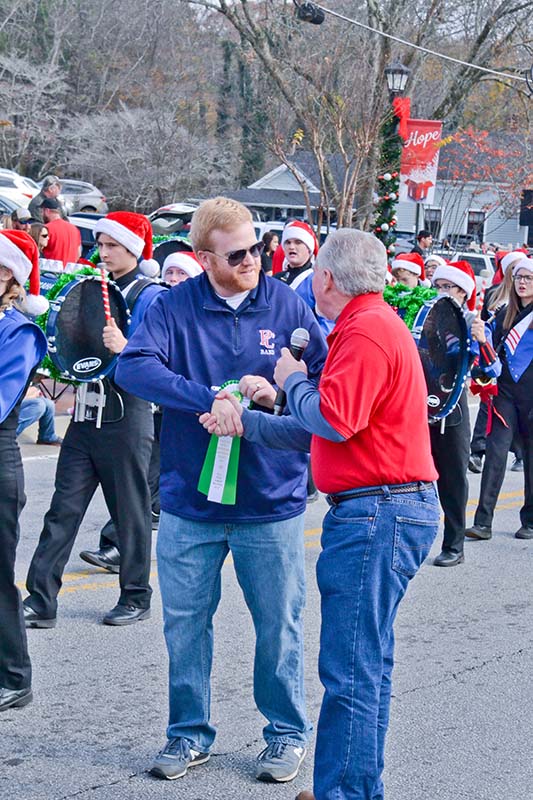 Paulding High School "Pride of Paulding Marching Band"
Horses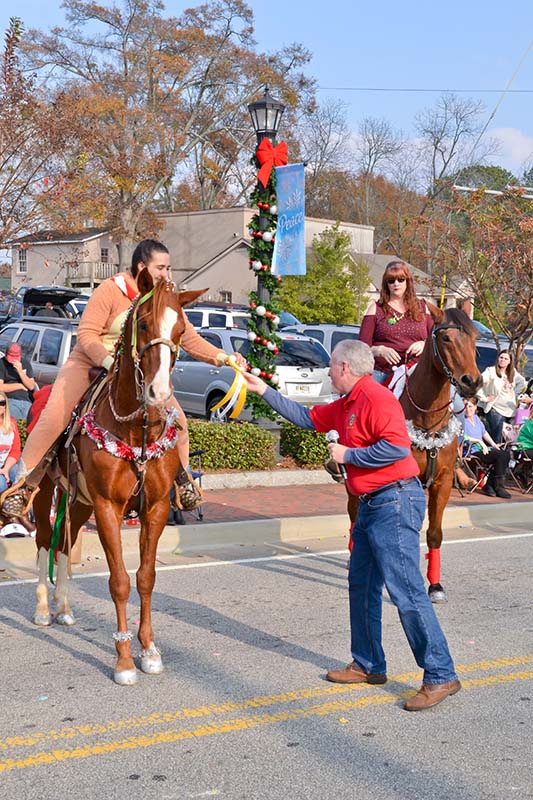 1st Place: Shennon Cole
2nd Place: Cathy Gilroy
3rd Place: Stephen Hobbs and Ariel Cole
Best JROTC
North Paulding High School Army JROTC
Rotarians' Choice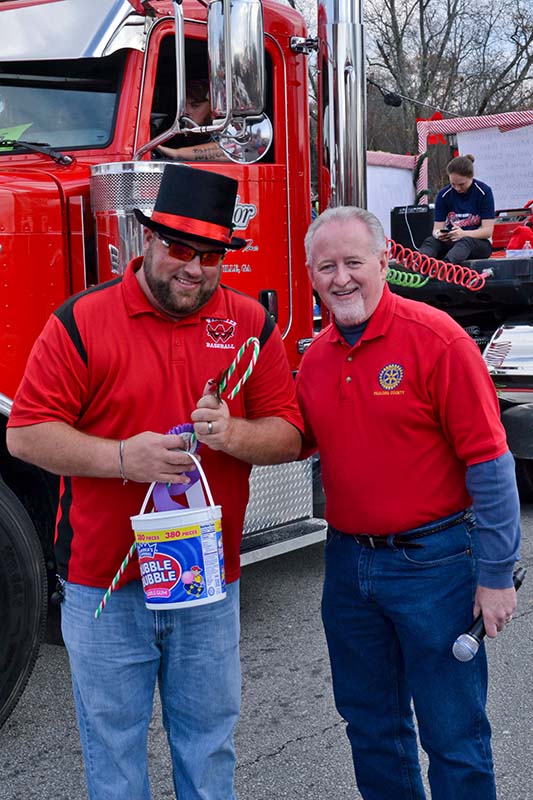 Burnt Hickory Youth Association
Mayor's Choice Award
Dallas: Bethany Christian Church
Hiram: Paulding County Beekeepers