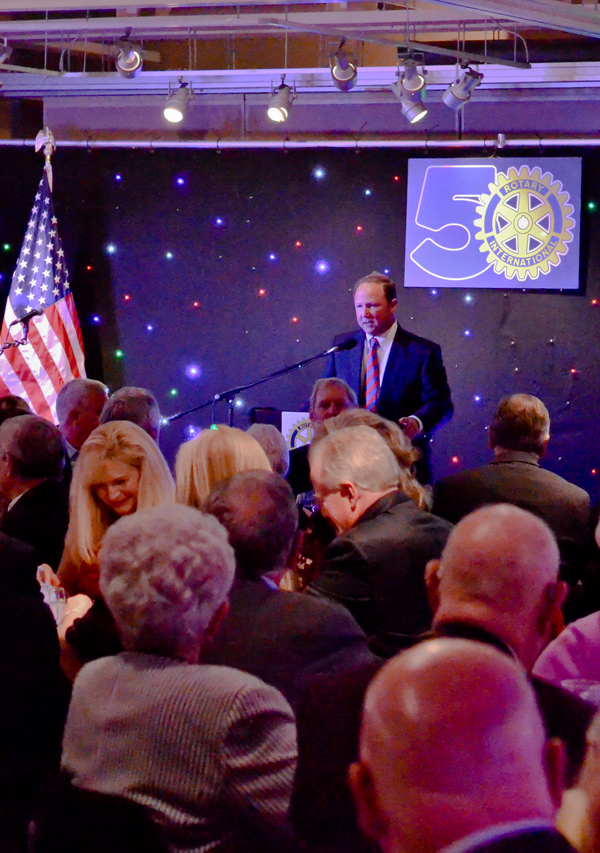 Saturday, March 23rd, 2019, the Paulding County Rotary Club celebrated its 50th Anniversary in the Dallas Civic Center. Approximately 120 guests were in attendance for the celebratory dinner. Current Paulding County Rotarians welcomed former members and Rotary dignitaries including District 6900 Governor Court Dowis. Additional attendees included county civic leaders including Board of Commissioners' Chairman David Carmichael, Sheriff Gary Gulledge, Hiram Mayor Teresa Philyaw, and Dallas Mayor Boyd Austin.
The Paulding County Rotary Club was chartered on March 13, 1969, by the Marietta Rotary Club. Since that date, many civic leaders and business owners have joined in service for the benefit of the Paulding community. Through fundraising efforts, the Paulding Rotary Club has been able to provide donations, grants, and scholarships to local nonprofit groups, public works, and students. Club president Ford Thigpen welcomed past and present Rotary members and thanked them for their dedication to service through the years. His warm remarks included personal testimony of how community service through the club had changed his perspective on life.
The Paulding County Rotary Club remains a strong advocate for Paulding County to this day. With a membership of 42 civic-minded individuals, the current club continues the tradition of service in Paulding County today and looks forward to the next 50 years.