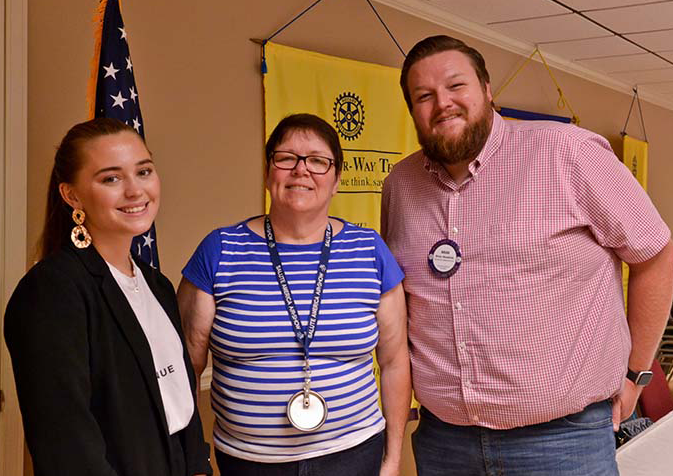 The Paulding Rotary Club welcomed Caroline Gransbo, an international student from Sweden who is currently attending West Georgia University. Caroline is in the Georgia Rotary student program (GRSP). Paulding Rotary is one of three local Georgia Rotary Clubs sponsoring Caroline in the GRSP. Her Paulding-Rotary host family is Brian and Ashleigh Headrick.
Miss Gransbo is pursuing a degree in political science and is very active in many civic programs that include volunteering and fundraising. Miss Gransbo enthusiastically shared with the Rotary Club an explanation of the Swedish governmental structure including the social unity of her fellow countrymen that make it prosper.
About the Georgia Rotary Student Program:
Since 1946, Rotarians in Georgia, have promoted world peace through understanding by offering scholarships to international students for one year of study in Georgia colleges and universities. Georgia Rotary Clubs sponsor students recommended by a Rotary Club in their home country.
The students become adopted members of a Georgia "host family," living on-campus at the school they attend. This is a scholarship program, not a student exchange program. Each year, approximately 60 students from all over the world participate in the program. Students from these nations develop friendships while learning about a different culture and lifestyle. Georgia Rotarians believe "Peace is Possible" and through GRSP promote international goodwill through friendship and understanding.