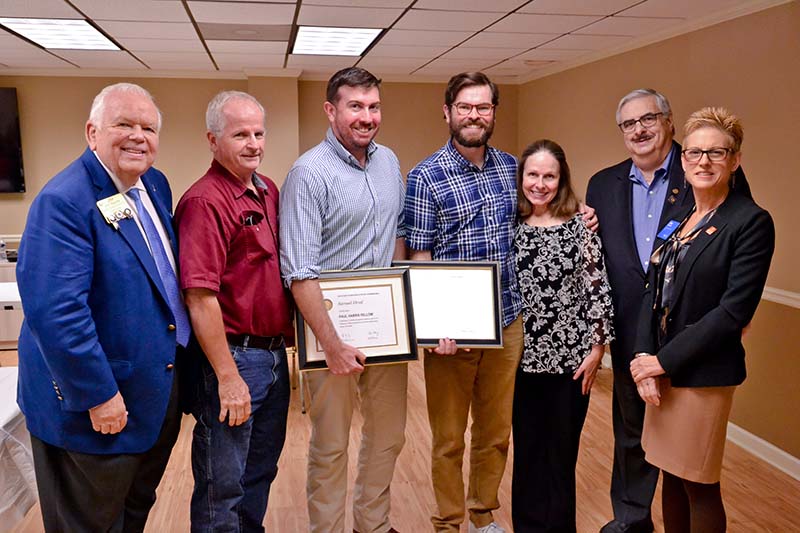 Fifteen Rotarians from the Paulding County Rotary Club and a number of their family members have just been awarded Paul Harris Fellows for outstanding support of The Rotary Foundation. A Paul Harris Fellow is given in recognition of a gift of $1,000 to The Rotary Foundation, Rotary's charity.
Grants made through the Rotary Foundation enable the good works of Rotary worldwide. Rotary clubs compete for Foundation grants to fund humanitarian and educational good works in their local communities and in communities throughout the world. It's individual Rotarian donations to TRF that fund the grants.
Rotary Club of Paulding County aggressively competes for grants In support of projects that meet the needs of the Paulding community. Already this year, a Rotary Foundation Grant has funded pediatric therapy equipment for McKenna Farms. This equipment will be used by McKenna Farms therapists to improve outcomes for children with special needs.
Rotary Club of Paulding County members have made generous gifts and have stepped forward with renewed energy to compete for Foundation Grants that will enable the club to complete projects of significance in Paulding County.