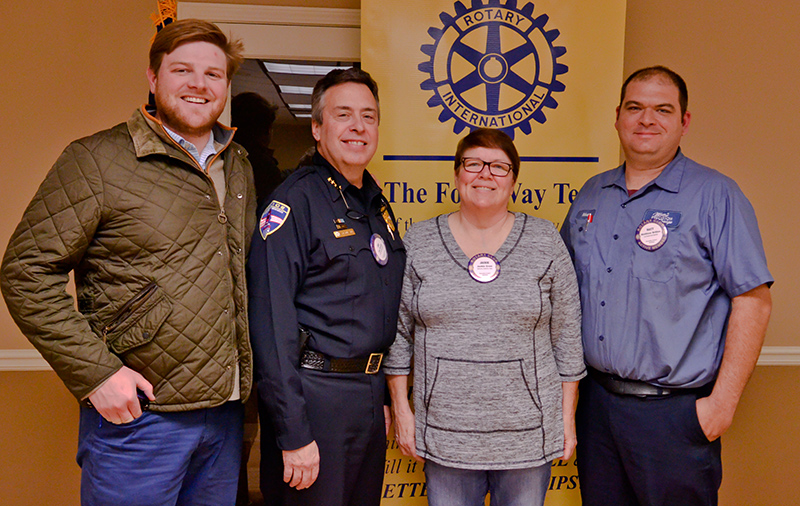 Dallas Police Chief Joe Duvall discusses progress on Dallas City Police's updates for crime detection and investigation. The Dallas Police Department in Dallas, Georgia purchased 12 new Flock Safety automated license plate readers. The department, assisted by Flock, will be placing these crime-solving tools at strategic entry and exit points across the city.
The solar-powered, wireless cameras that are solving at least 2 crimes a day, have the ability to capture a vehicle's make, model, color and license plate, day or night. Timestamps make it easy to search for a specific vehicle. As a part of the purchase with Flock Safety, the police will be able to use their cameras in conjunction with other privately-owned cameras, with permission, and use that access for an improved response speed in the event of a crime.
Dallas Police Department will also be able to use the state and federal hotlist to get alerts for wanted and stolen vehicles that pass through the area and dispatch the nearest officer in real-time.
"This technology will play a large part in enabling communities and everyday citizens to be more active in their own safety and protection," said Joe Duvall, Dallas Police Chief. "They'll provide real-time data and information that will make for a more collaborative effort in reducing, deterring and identifying crime."
Earlier this year, the cameras assisted in the safe location of a one-year-old girl who was the subject of a statewide Amber Alert. The vehicle identified in the Amber Alert was spotted by one of the district's cameras, which helped police search efforts.
The cameras were also crucial in helping the Sandy Springs Police Department in catching a serial fraudster with 34 outstanding warrants and over a hundred victims of fraud.
Dallas Police Department believe that this tool will be critical in helping them solve crime in the years to come.