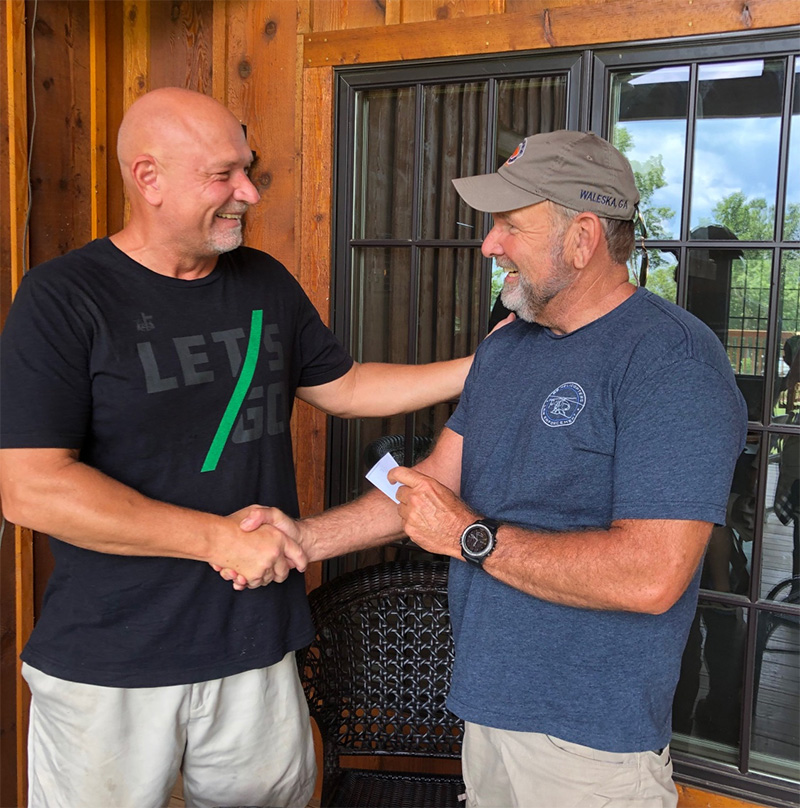 The Paulding Rotary Club is a proud supporter of Paulding's Fellowship of Christian Athletes. Club member Mark Caffery delivers the Rotary's annual donation check to Paulding Area Director, Robbie Finley.
The Fellowship of Christian Athletes has been challenging coaches and athletes on the professional, college, high school, junior high and youth levels to use the powerful platform of sport to reach every coach and every athlete with the transforming power of Jesus Christ. Paulding's FCA focuses on serving our local community by equipping and empowering coaches and athletes to unite, inspire, and change the world through the gospel.
Robbie Finley and Mark Caffery
Paulding Rotary Club member John Grant presents Paulding 4H UGA Extension with a $1000 dollars for the club's annual donation.
Paulding UGA Extension agents, staff and trained volunteers keep local communities informed through county Extension offices. We offer reliable information and programs in the areas of agriculture, food, families, the environment, and 4-H youth development. 4-H reaches more than 242,000 people annually through county Extension offices and 4-H facilities.
Josie Davis, John Grant, and Mary Carol Sheffield